is in the business of spreading the Gospel of Jesus Christ by means of the written word. Since 1950, we have been publishing materials for use in personal Bible study, teaching, and evangelism.
We currently have well over 250 articles in print in the form of eight-page booklets, as well as almost 50 evangelistic and instructional tracts. You can find the content of many of these articles on this website; take a look at our publications page for an overview, or go straight to the subject index.
We hope this site will be a valuable resource for those interested in studying the Bible. Check out our blog to see the latest, or contact us to find out how you can order printed literature.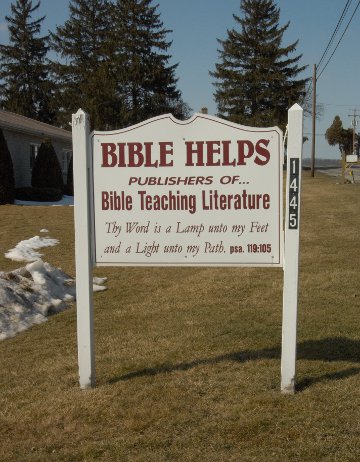 photo courtesy of Bievenour's Photography, 2007